Forget 'Flippy:' The Next Generation of Restaurant Smart Robots is Set to Invade
January 25, 2022
If you're in the fast-food or fast-casual sectors of the restaurant industry you're probably well aware of "Flippy" – the restaurant smart robot/burger chef.
He's only been around for a few short years, but already, there are second and third versions of the technology capable of preparing and cooking not only burgers, but also fries, wings, and a variety of other options.
But even with these advances, Flippy remains just one of the ever-increasing number of such technological innovations now rapidly appearing in restaurant kitchens across the country.
And with the shortage of experienced and qualified labor that has followed on the COVID pandemic, no restaurant can now afford to ignore the cost savings and streamlined customer service that the next generation of robots can provide.
The number and quality of these devices is increasing at lightning speed. But here are just a very few of those already available.
1. Cecilia the Robot Bartender
This may not be a popular innovation with customers who like to use a friendly human bartender as a captive audience and sounding board for their domestic and work-life woes.
But Cecilia may just be the next best thing.
Its manufacturers claim it to be an intelligent and fun to use bartender able to mix a wide variety of cocktails and other drinks, while using AI and speech recognition programs to guide customers through the menu.
Traditionally minded drinkers may never be quite reconciled to it, but expect younger customers to embrace Cecilia with enthusiasm. The unit is small enough to sit unobtrusively on a bar, and may be a great help in relieving pressure on your human staff during busy sessions.
2. Sally for Salads
Running a close second to Flippy in entering the market, Sally specializes in the super-quick preparation of a wide variety of salads.
Designed to help restaurants appeal to a green-aware, younger, clientele, Sally focuses on healthy ingredients and even serves its preparations in a compostable bowl.
In this way, fast food restaurants and "unhealthy" burger joints can add healthier options to their menus without the need to hire extra staff for what has previously been a highly-labor intensive task.
3. The Picnic Pizza Maker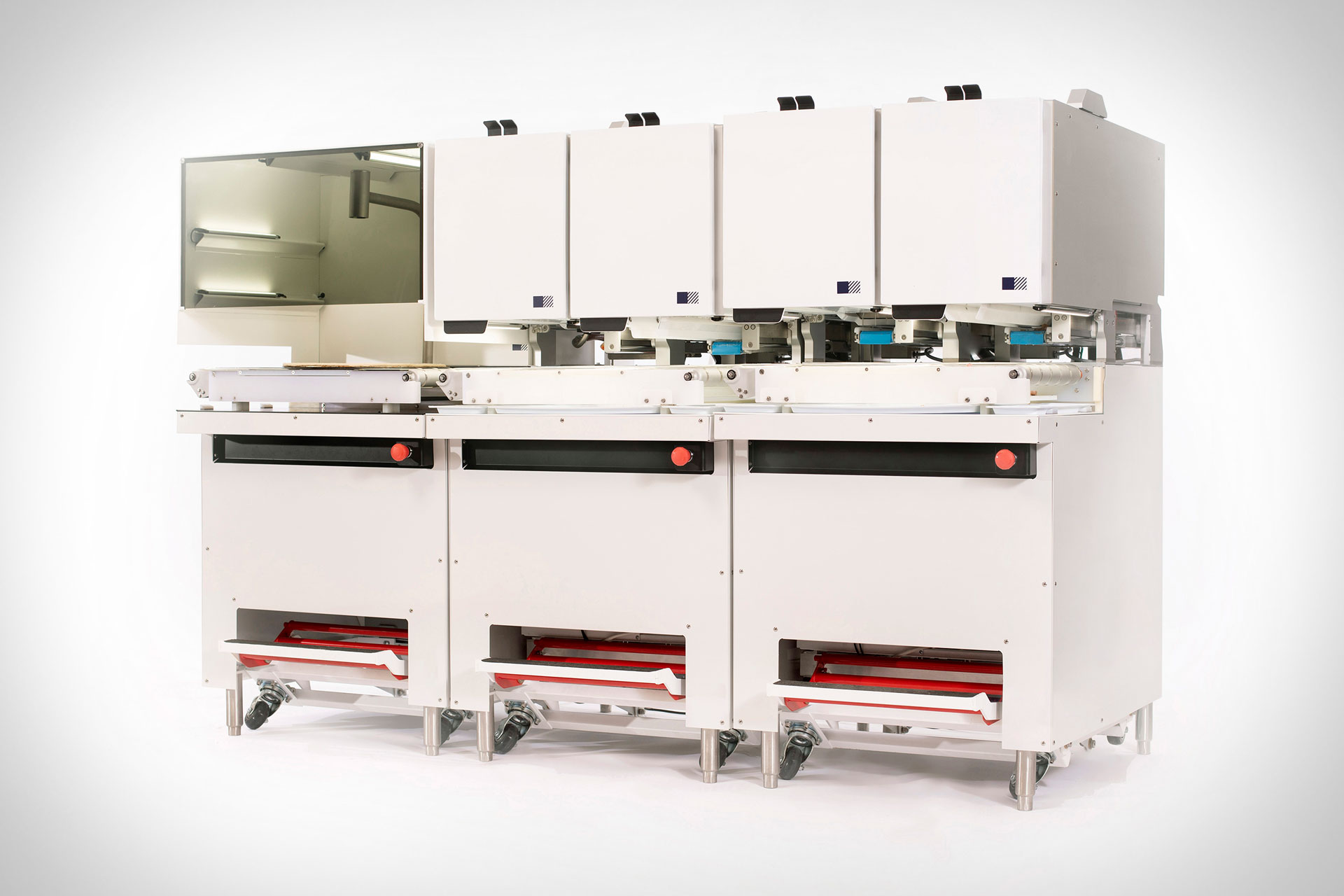 It's no surprise that one of America's most popular fast foods should have attracted the attention of the new generation of restaurant robot innovators.
And the Picnic Pizza System claims to allow a single human chef to prepare and produce hundreds of pizzas an hour.
Tomato sauce and cheese come as standard, and pepperoni and three other toppings can be added according to the customer's preference.
The initial market is expected to be large catering outlets such as sports stadia, schools, and hospitals. And the technology may not yet appeal to the smaller, specialist, pizza restaurants that pride themselves on offering a wide variety of ingredients and sauces.
As these systems develop, however, Picnic will no doubt soon be able to produce almost any pizza that a customer might desire.
The Benefits of the Robots
The three striking innovations described above are just a very small sample of the next generation of robots now becoming available.
Others already on the market include robotic bread and ice cream makers, coffee shops, and so-called "dark" or virtual kitchens that help restaurants provide a delivery-only service.
Of course, there will be an initial set-up cost for restaurants looking to embrace these new technologies. But in the longer-term this is likely to be substantially offset by savings in staff costs, which are rising rapidly in response to labor shortages.
Advocates of robot technology also point to rapid customer service, reduced food waste, and improved safety as significant advantages.
But however the precise figures may pan out in the future, there's no doubt that this technological revolution is one that no restaurant can now afford to ignore.